To continue being an inclusive company, with clients, personnel and owners benefiting from the work we undertake, whilst progressing into a more technical and environmentally friendly future.
SkillPro Services provides safety to the mining sector through gas detection calibration and coal dust explosion barrier research.
The Emerald calibration lab offers statutory calibration support through onsite NATA visits and weekly/ monthly thirdparty checks. We also provide our clients with specialized gases to enhance their own calibration procedures.
Coal Dust Explosion Barrier
SkillPro consultants worked with the CSIR in South Africa to bring the barrier bag technology to Australia in the late 1990's. Since then we have committed to supplying our clients with the most advanced version of this product - would you trust any other barrier?
See them at the Mackay Resources Centre of Excellence.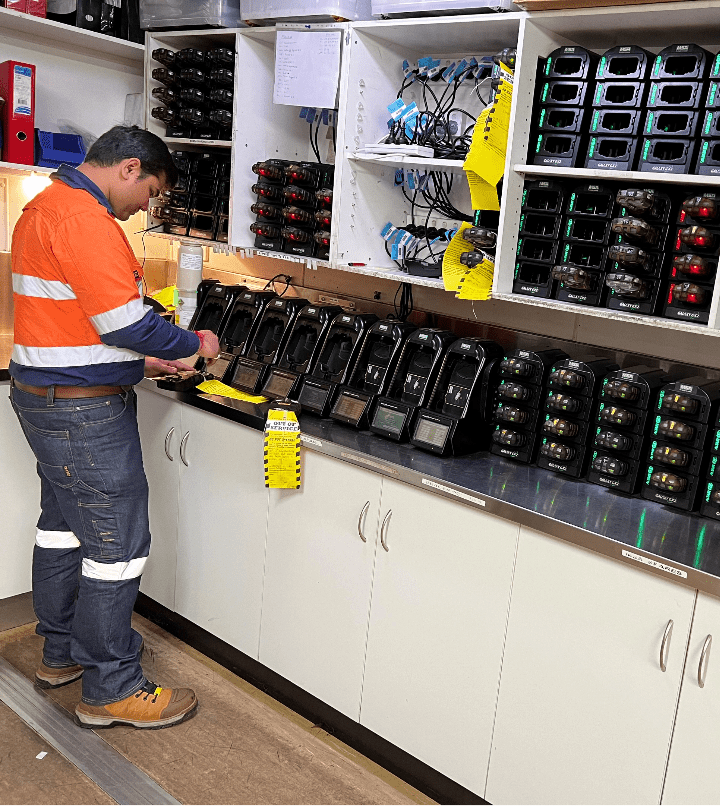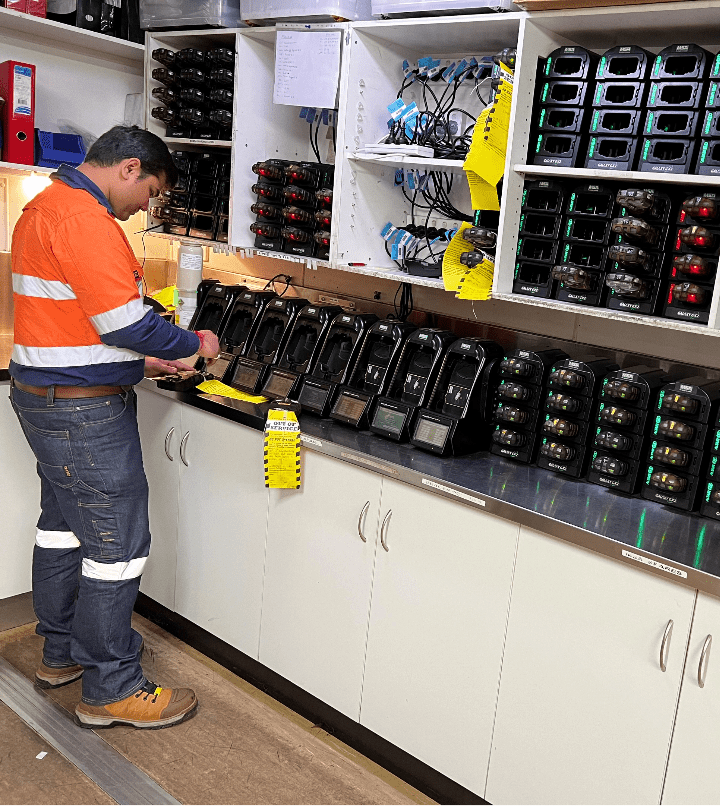 For over 20 years the Calibration lab in Emerald has been providing gas detection services to the mining sector. You can trust our company to ensure your mine is fully compliant to AS/NZS 2290.3. We have been NATA accredited since 1987 and Quality Assured since 1995 – as both ACIRL and SkillPro.
As an independent lab, you can rely on our collaboration with most major Gas Detection OEMs, to ensure you have the best advice on your statutory requirements.
Our clients are many and varied, from drillers to large longwall mines. If you are looking to get one or 100 sensors or PGD calibrated, we can assist.
SkillPro NATA accreditation number: 2174
SkillPro NATA certificate
Scope of Accreditation NATA with SkillPro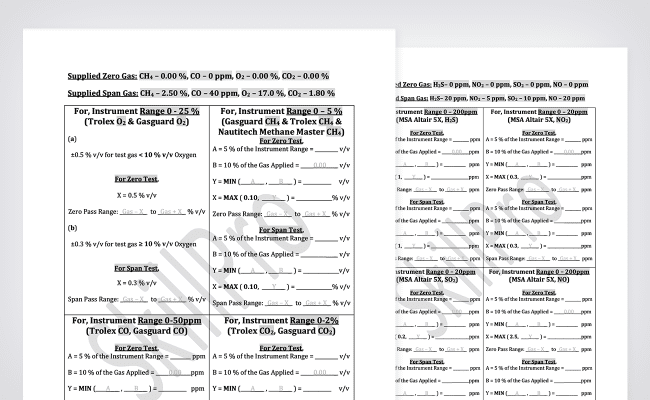 SkillPro offers both U/G and PGD gas detection training for your staff. Make sure your team have the knowledge they need for a safe workplace.
In 2023 SkillPro will set up support networks for the Hard Rock Mines in Gas Detection Calibration and MSA CABA. If you wish to learn more, please contact Steve Shuttleworth for details.
Servicing the QLD mines for 25 years.
Continuous Quality Assured Certification for 25 years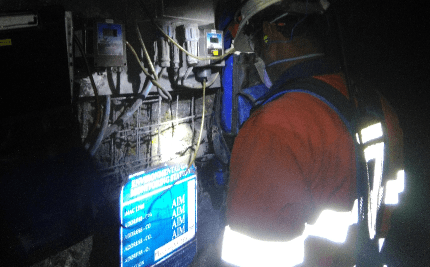 Specialists in Coal Mining Gas Detection
Fast response to urgent needs - 365 days a year
See our testimonials to read what our clients think of our services.
In 2001, ACIRL (Australian Coal Industry Research Labs) divested itself of the Mining Services Group.
The employees were offered the chance to buy the business. In May 2001 SkillPro Services P/L was born. The company had three business strands, Barrier Bags, Gas Detection Calibration and Mining Consultancy.
Barrier Bags were sold to NSW and Qld via an agent, as well as directly to other parts of the world including the UK, USA and Mexico. After requests from NSW mines, SkillPro tested a shorter bag, which has now become the norm in the industry.
SkillPro consultants carried out various ACARP projects in Explosion mitigation including Active Barriers and various inertant alternatives. Our consultants also offered float dust evaluation to assist clients in meeting stonedusting requirements, as well as stockpile spontaneous combustion assessments.
The gas detection lab in Emerald became the ESG (Emerald Services Group). The group has been instrumental in ensuring the Qld mines have met their gas detection statutory requirements. Training was devised to educate gas detector users, a skillset not included in the more electrical orientated EEHA suite of modules.
Len Woods
Managing Director

Len was part of the original SkillPro Board and has been the Managing Director for the last 15 Years.

Len has 27 years of Coal Mining experience in various technical and managerial roles. Under his leadership, SkillPro Services has enjoyed a period of stability and growth. Len is a former Australian Army Signals Corps Staff Sergeant STT with 20 years of service and was the original ESG Manager.

When not in MD mode, Len enjoys touring Australia and spending time with family and friends.
Terry O'Beirne
Company Secretary

Terry is a founding member of the SkillPro Board and has held all the roles of the board during his time with SkillPro. Terry has spent his working life with the Australian coal industry in various production and engineering positions, whilst being instrumental in bringing Safety Risk Management tools to Australia. He has been widely published in various technical fields and has presented at International conferences and symposiums.

He is mostly retired but still offers internal technical advice for SkillPro Services.

Terry is a keen historic car racer alongside his equally competitive wife Cindy.
Steve Shuttleworth
Director

Steve recently joined the board on the retirement of Dr David Humphreys. He is the General Manager of SkillPro Services and is looking forward to making the company dynamic, progressive and able to meet the demands of modern mining.

Steve has spent 20 years in the Qld Coal Industry in various technical roles.

Steve is an ardent F1 fan and enjoys sailing and off-roading.

CONNECT WITH STEVE
Frequently Asked Questions
Contact Steve for assistance in barrier design. We can even come to site to audit your barriers.
"SkillPro can assist with all your gas detection requirements, technical help and training for explosion bag barriers as well as safety and calibration products supplies."
"SkillPro have been looking after the maintenance, repairs and fault finding for our fleet of handheld gas detectors for a number of years, and the instruments are more reliable and reduce the workload on myself. The SkillPro team are very efficient, accommodating and quick to provide assistance for any issues."
Alex Stasiukynus
Ventilation Officer
Ensham Resources